This is a work in progress.
**All content below is currently still being worked on & can change. Some systems do not have visual representations and will be explained through descriptions located under the corresponding image.**
**Demo video from 3 / 27 / 2017 build.** 

Downloadable Demo
Updated: 6 / 25 / 2017

Role
Game & Systems Prototype Designer


Overview
This is a project that focuses on creating base RPG systems. My main focus for this project was learning more about Unreal Engine 4 while maintaining efficiency, compatibility, and learning the proper ways to structure the RPG systems I wanted to focus on.

Updates:
**Click Date / Headline to Open the Tab**

Main Menu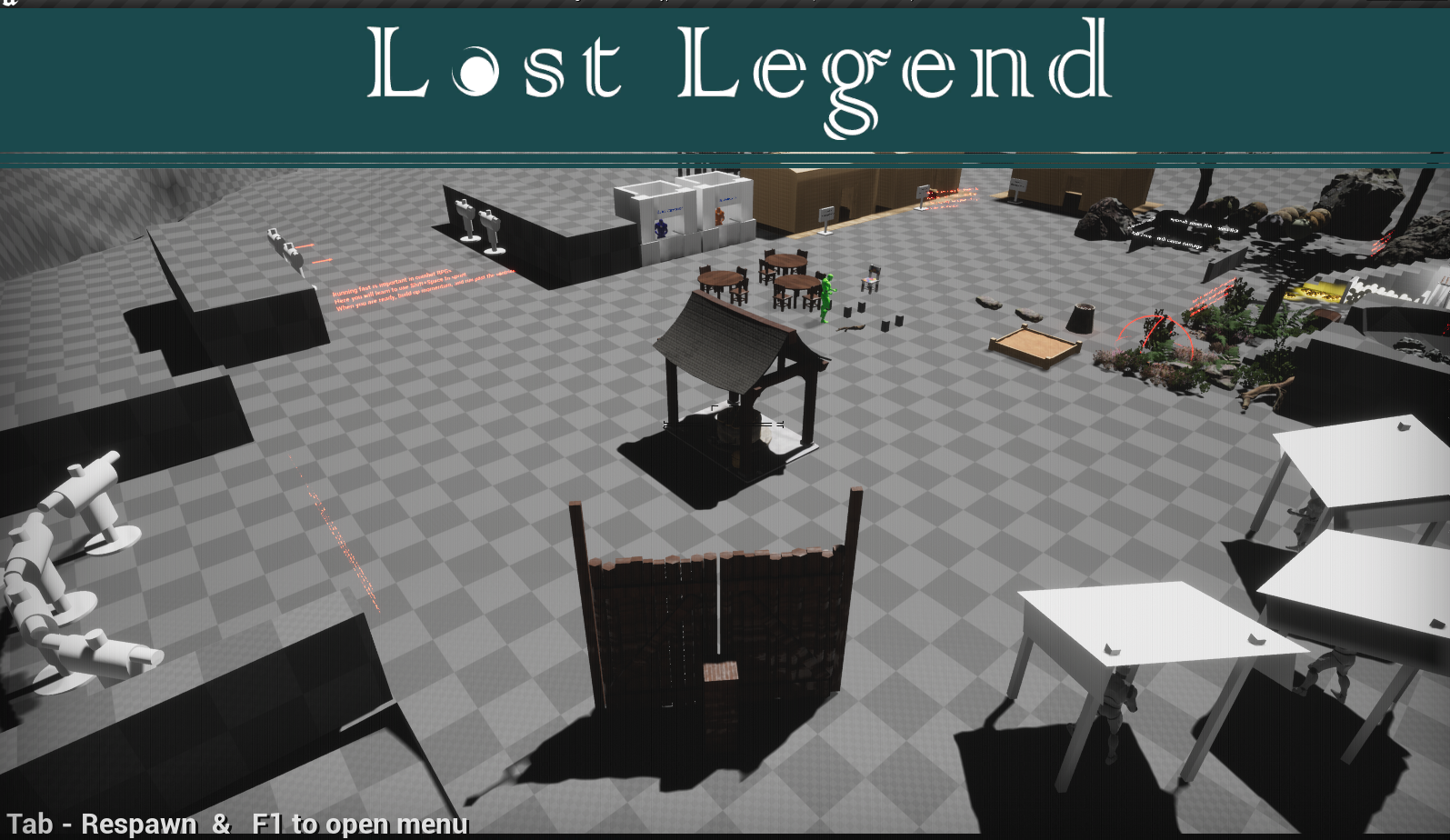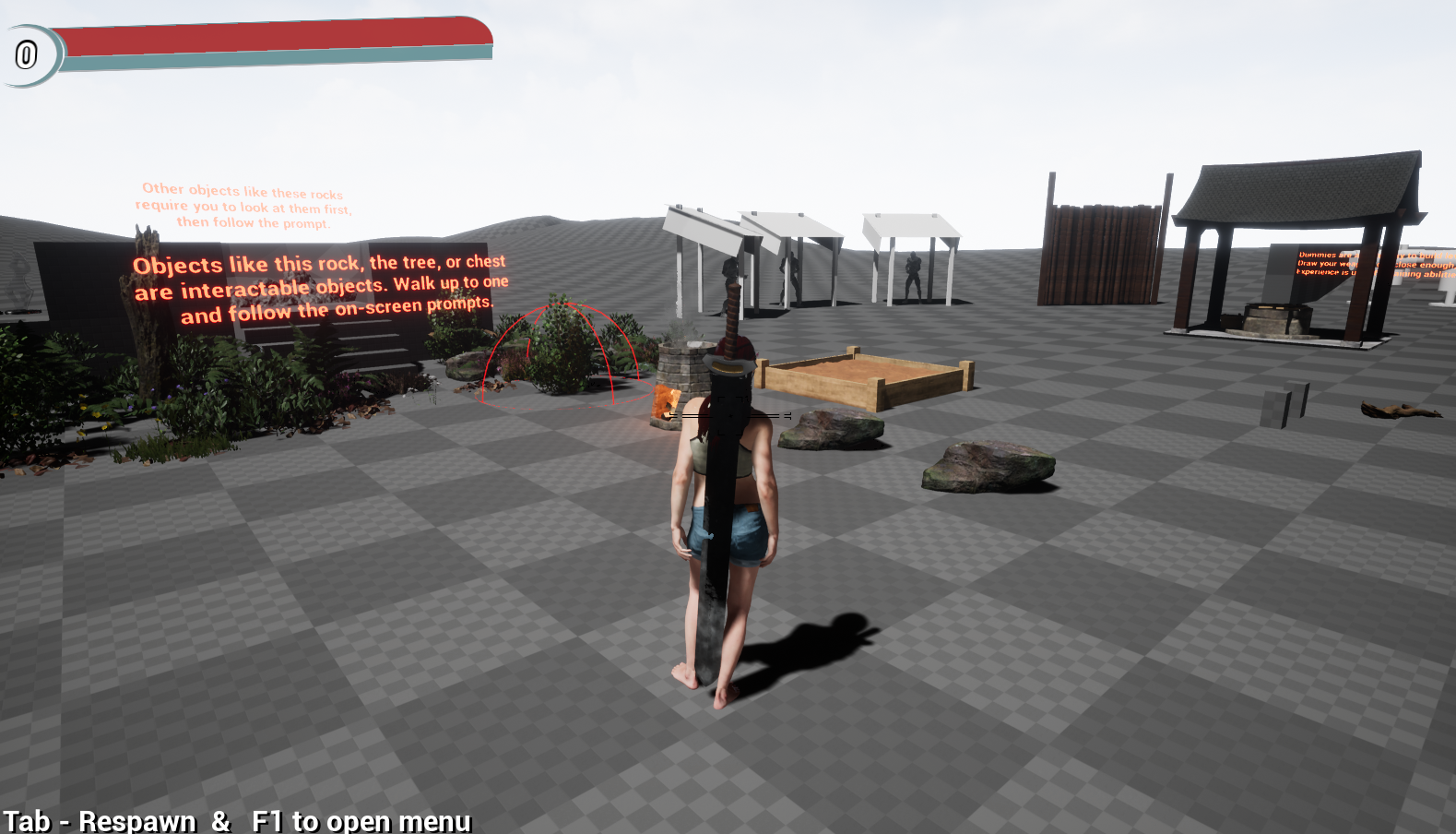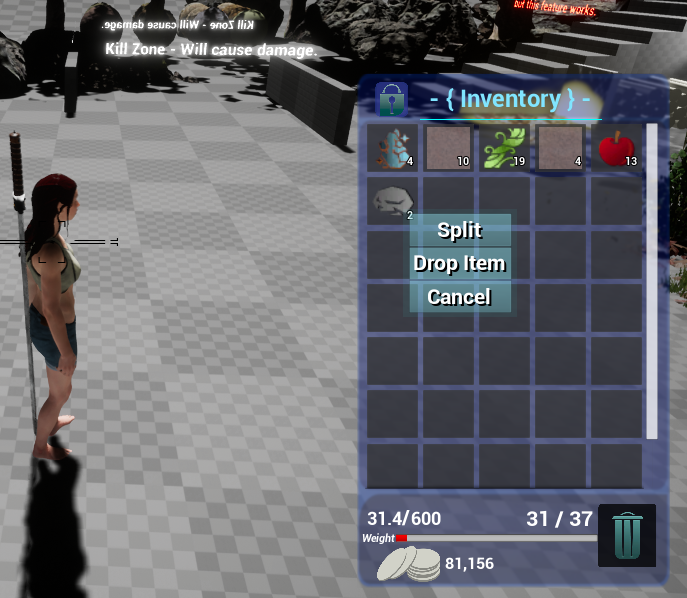 Above: In-Game of the Reworked Inventory Menu & Right Click Menu.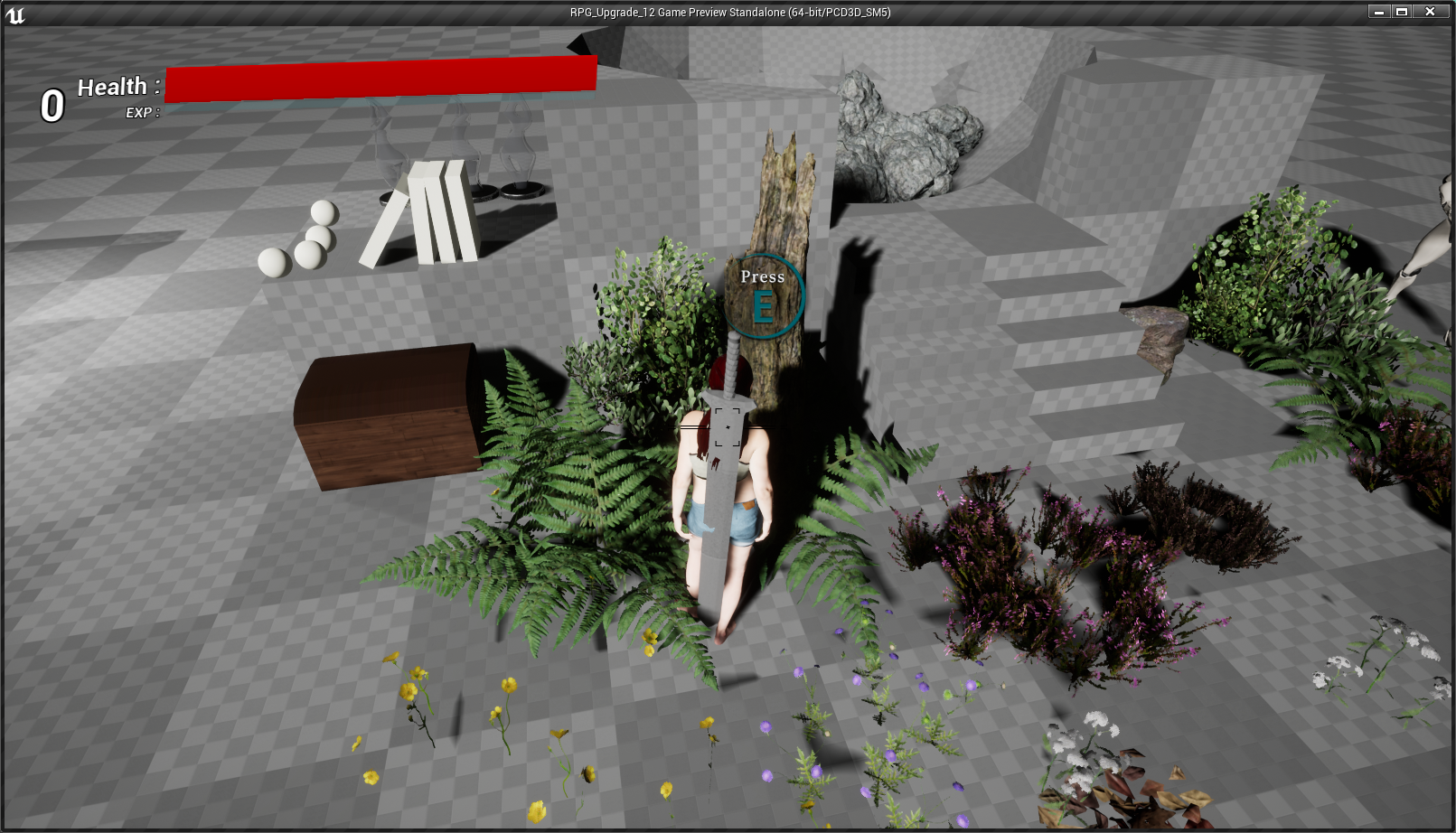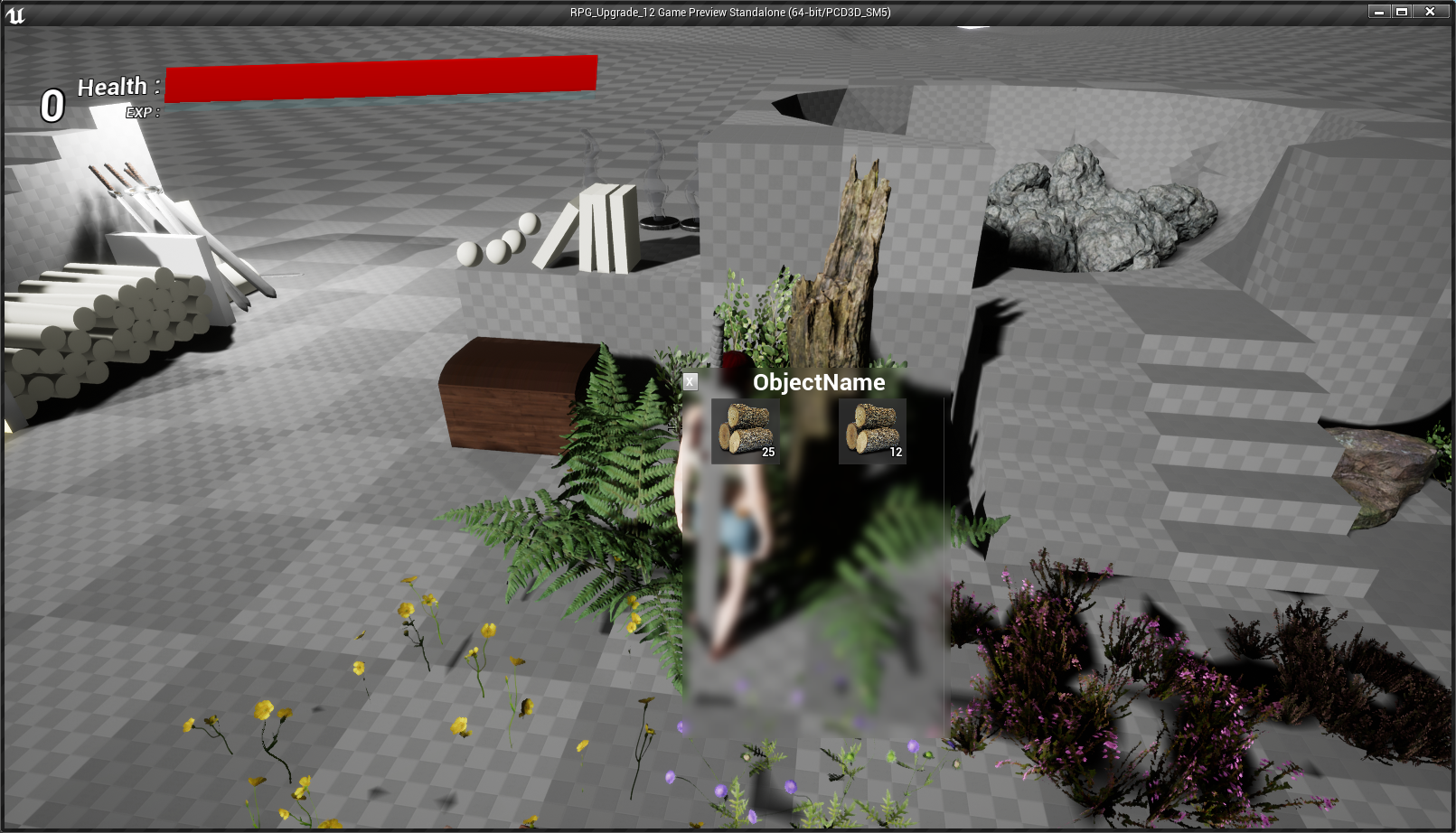 Above: Current stage of the interactable objects. Looting & Harvesting implemented.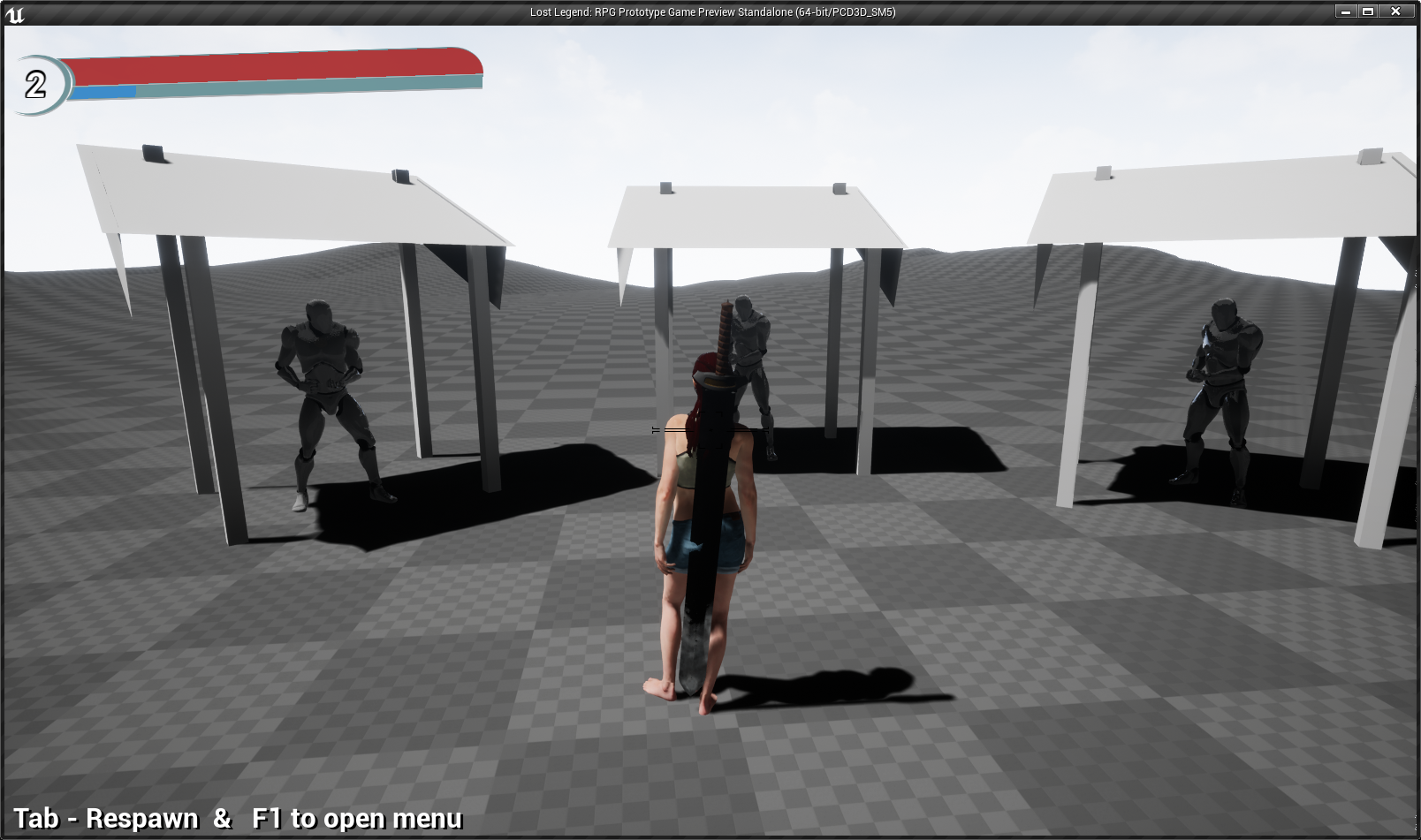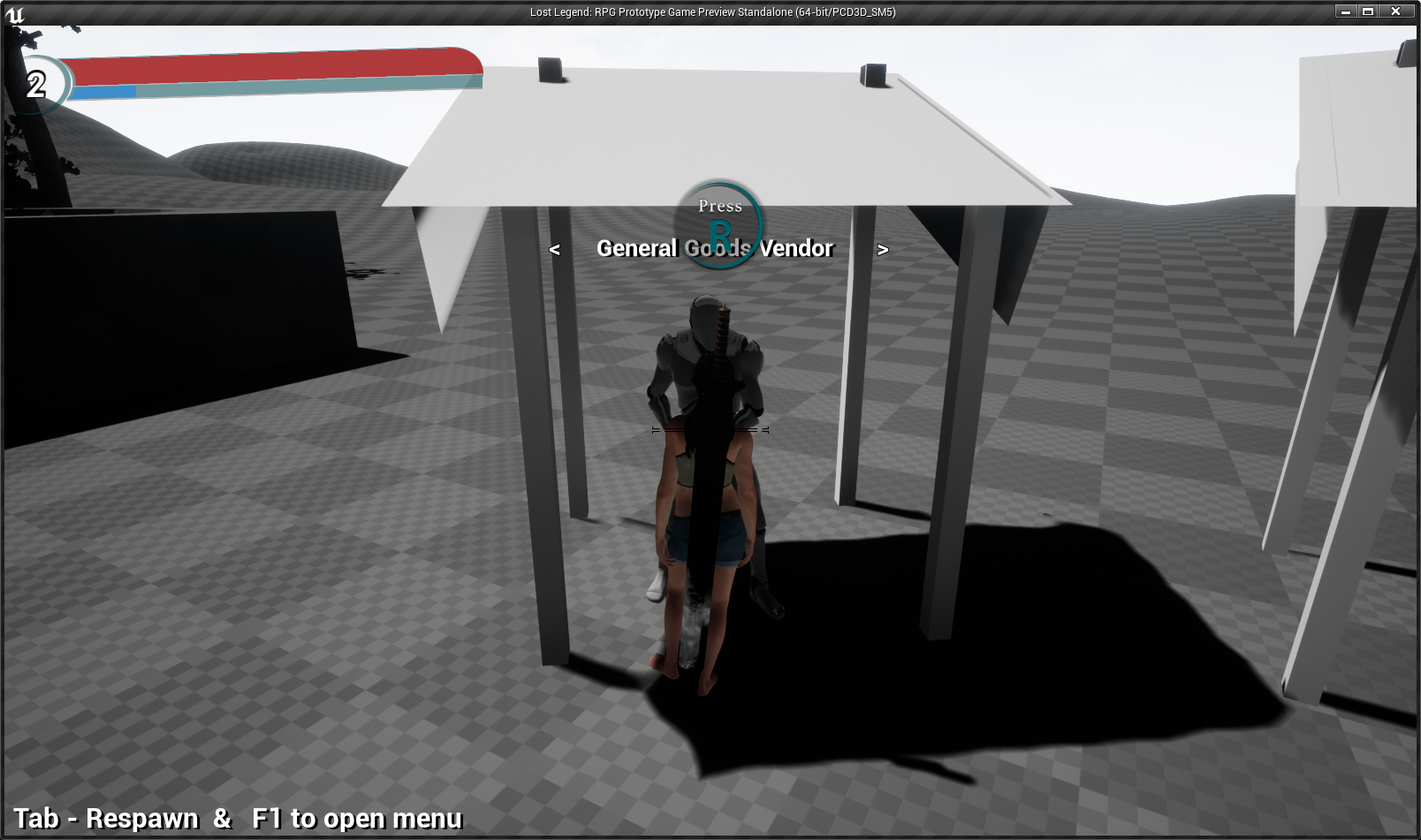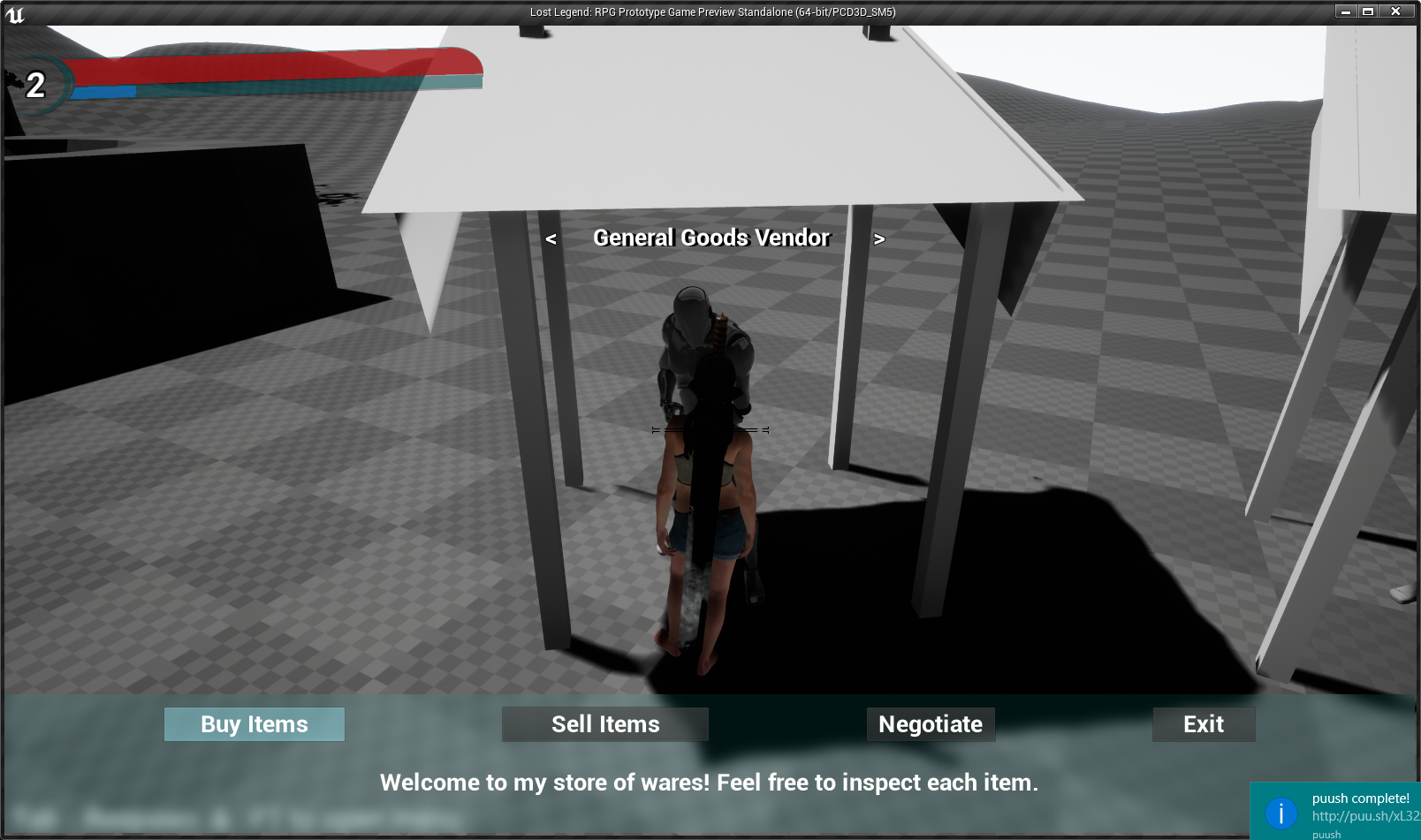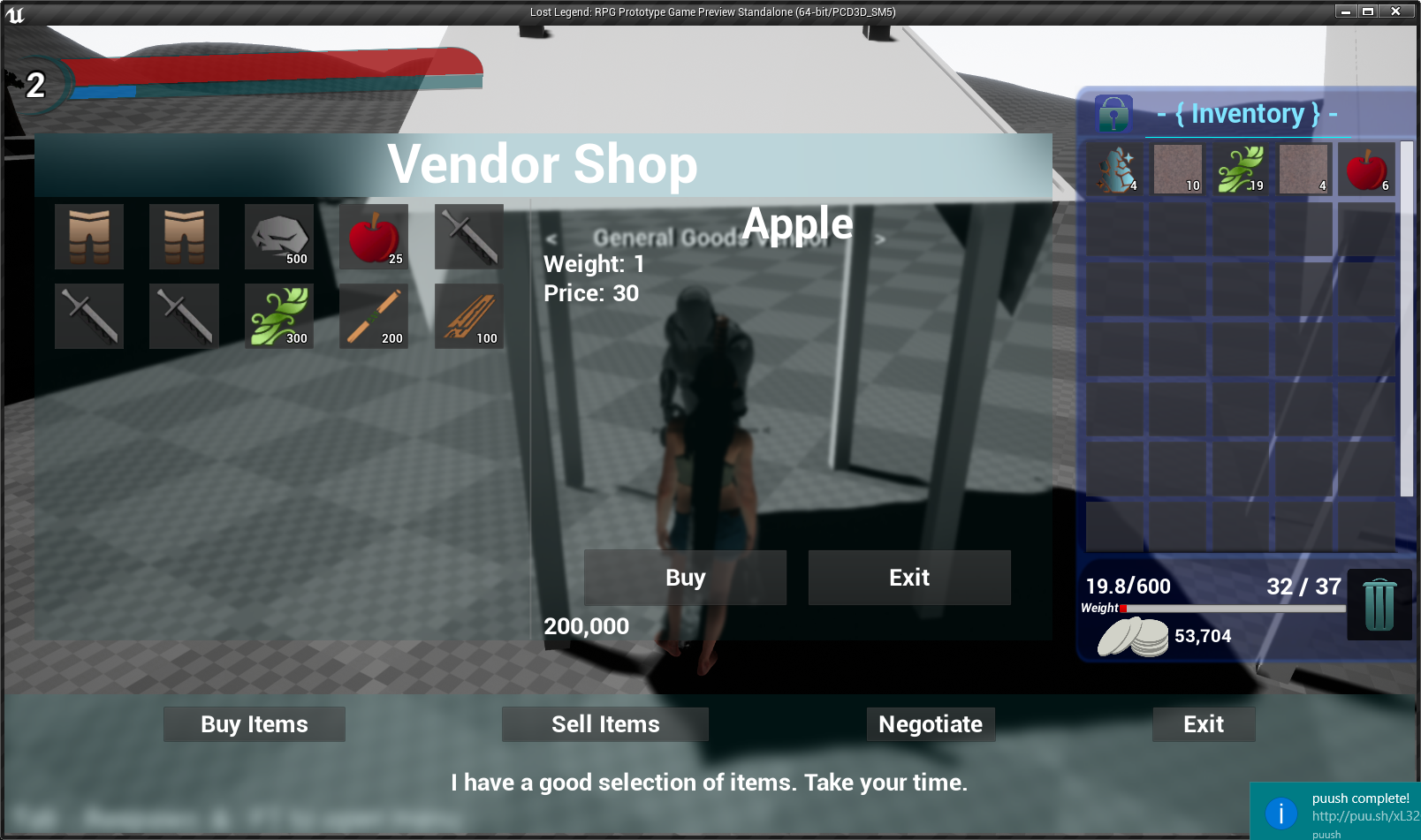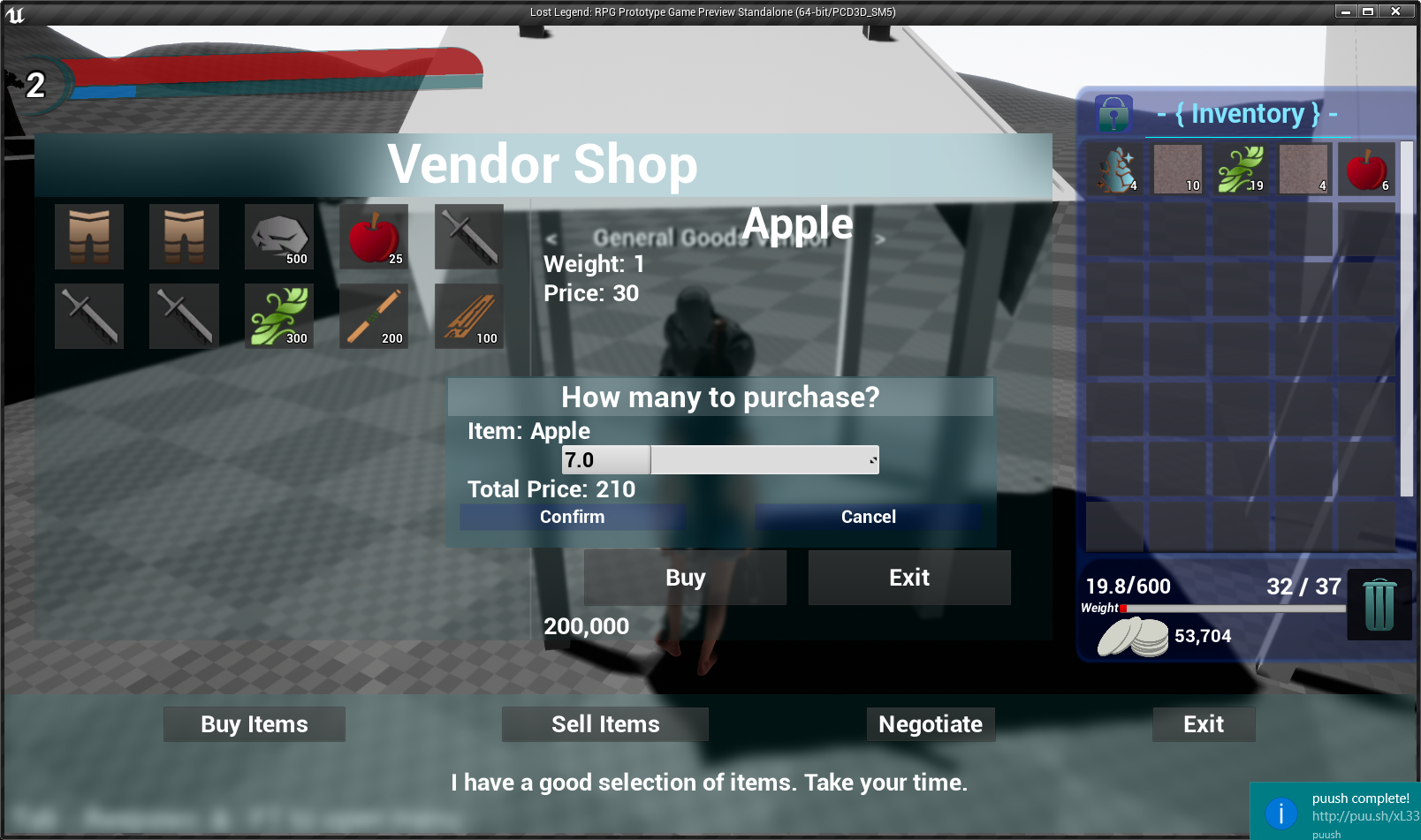 Above: Npc Vendor & Menu.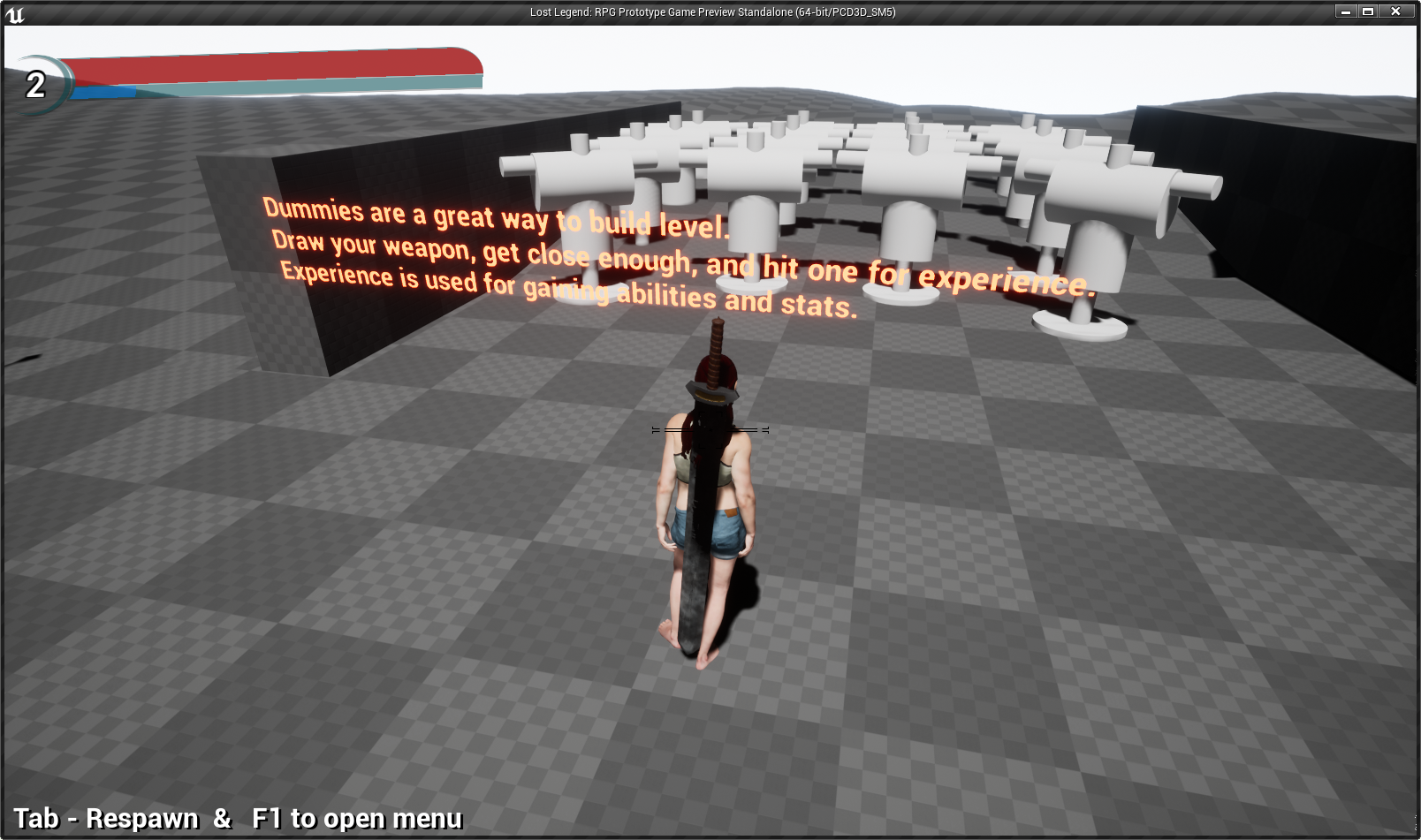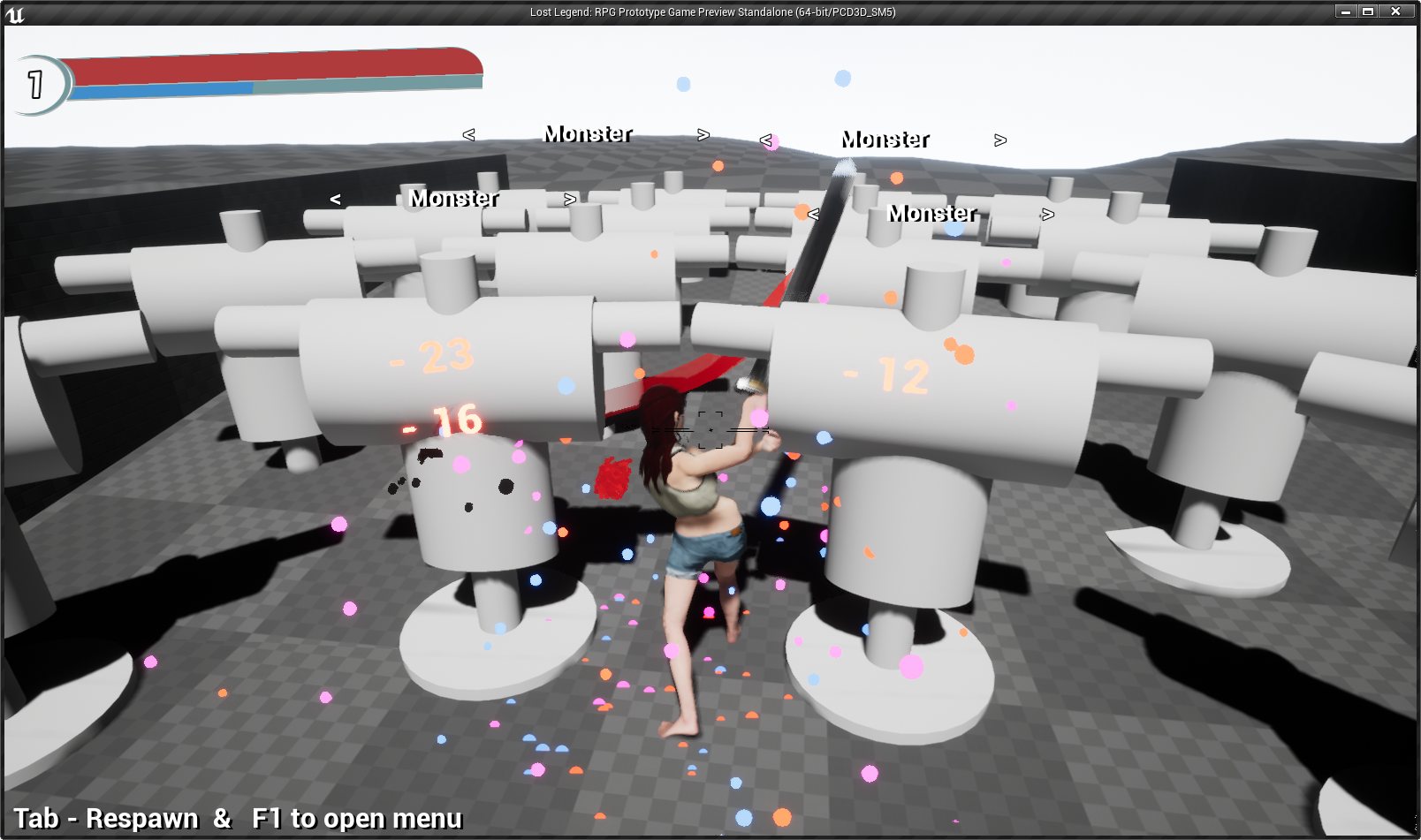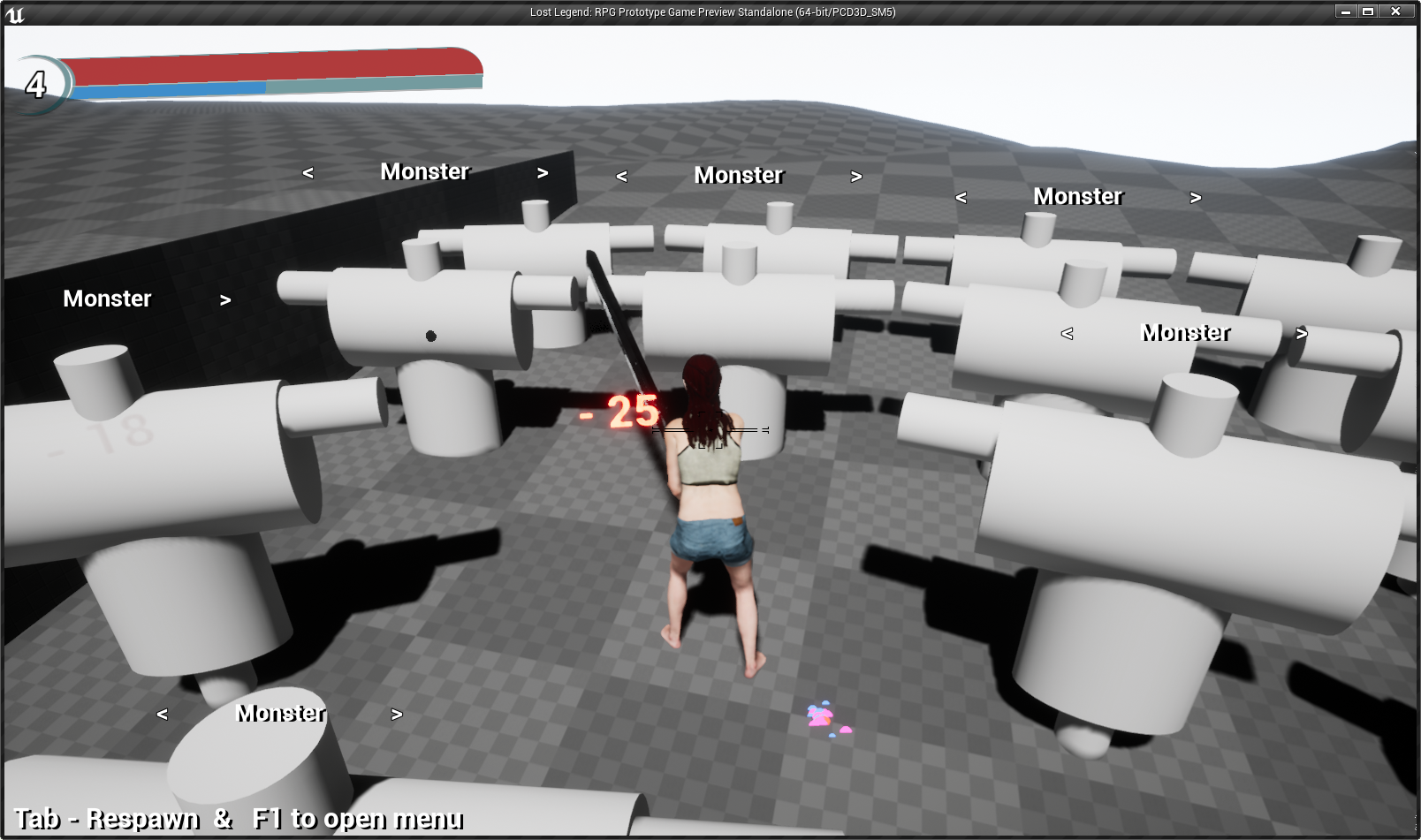 Above: Showing the damage system (multi-hit) & leveling.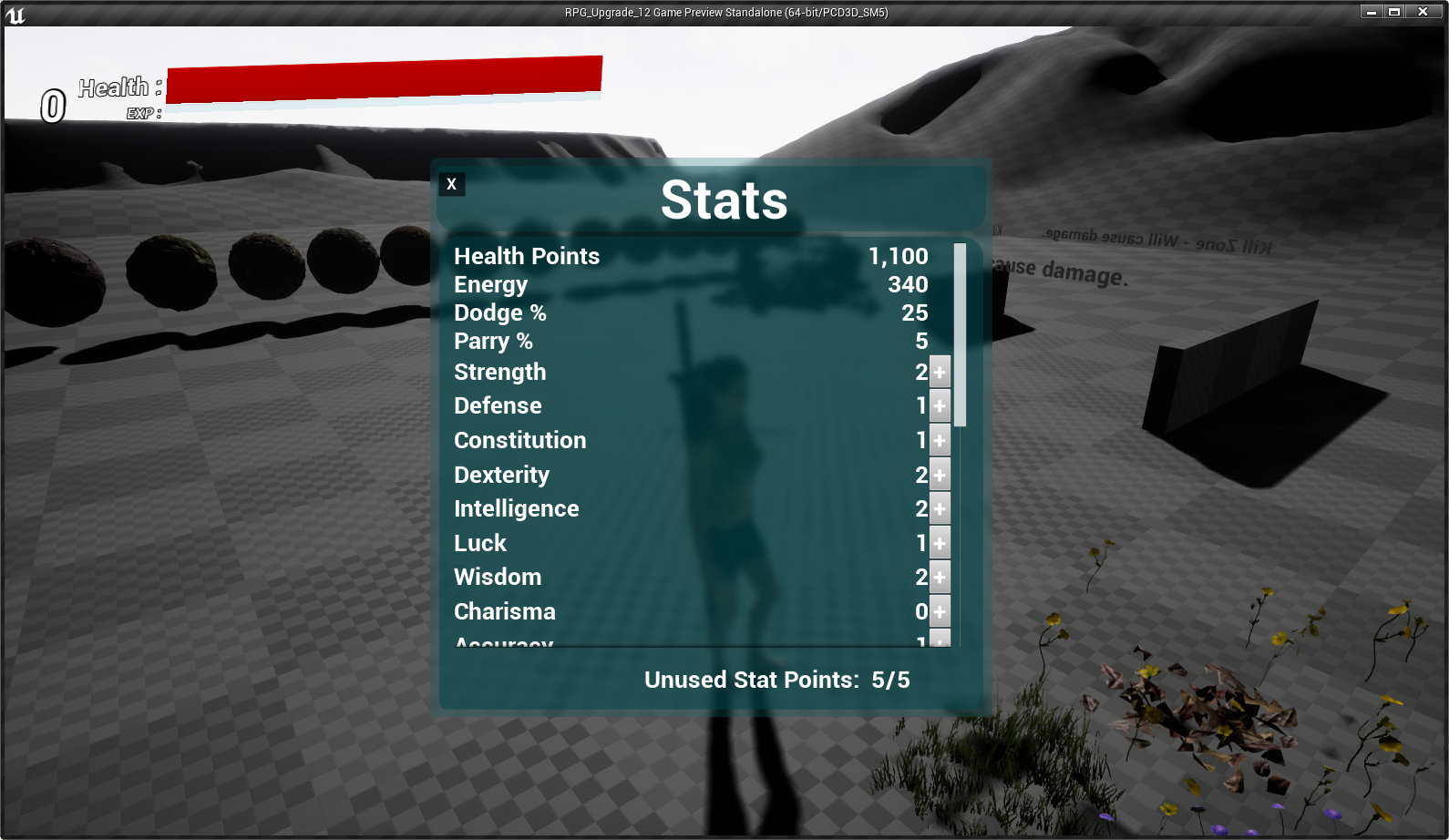 Above: Showing that the player has Stats and gains unused skill points when leveling up that can be allocated.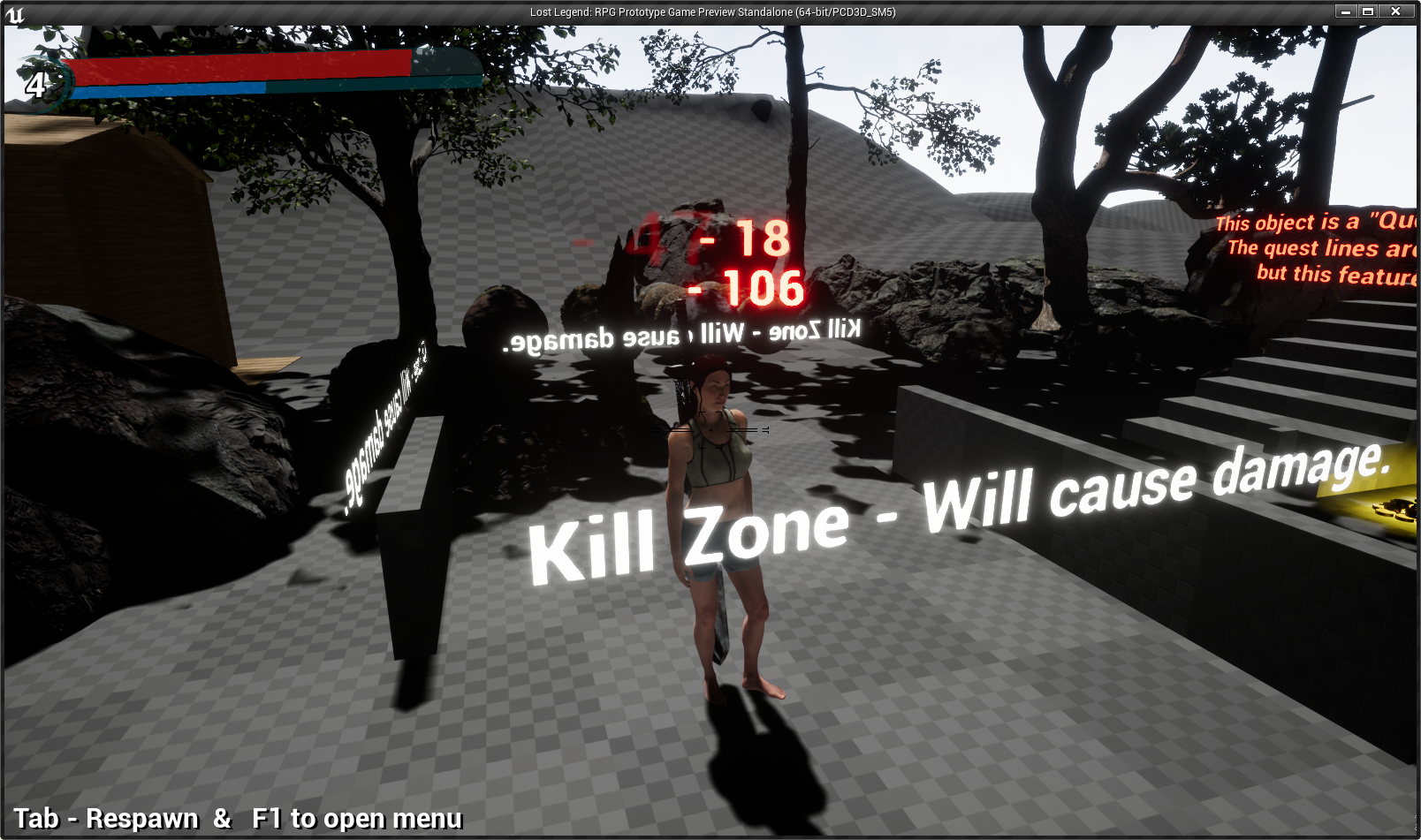 Above: Showcasing the DoesDamage component that can be placed freely on any actor allowing for quick implementation.
It is also noted that the text on the upper left of screen is early implementation of stats affected damage. Example: Armor reducing how much damage the player receives.

Above: Early stage of quest objective marker.

Above: Item Pickup & Player Animation.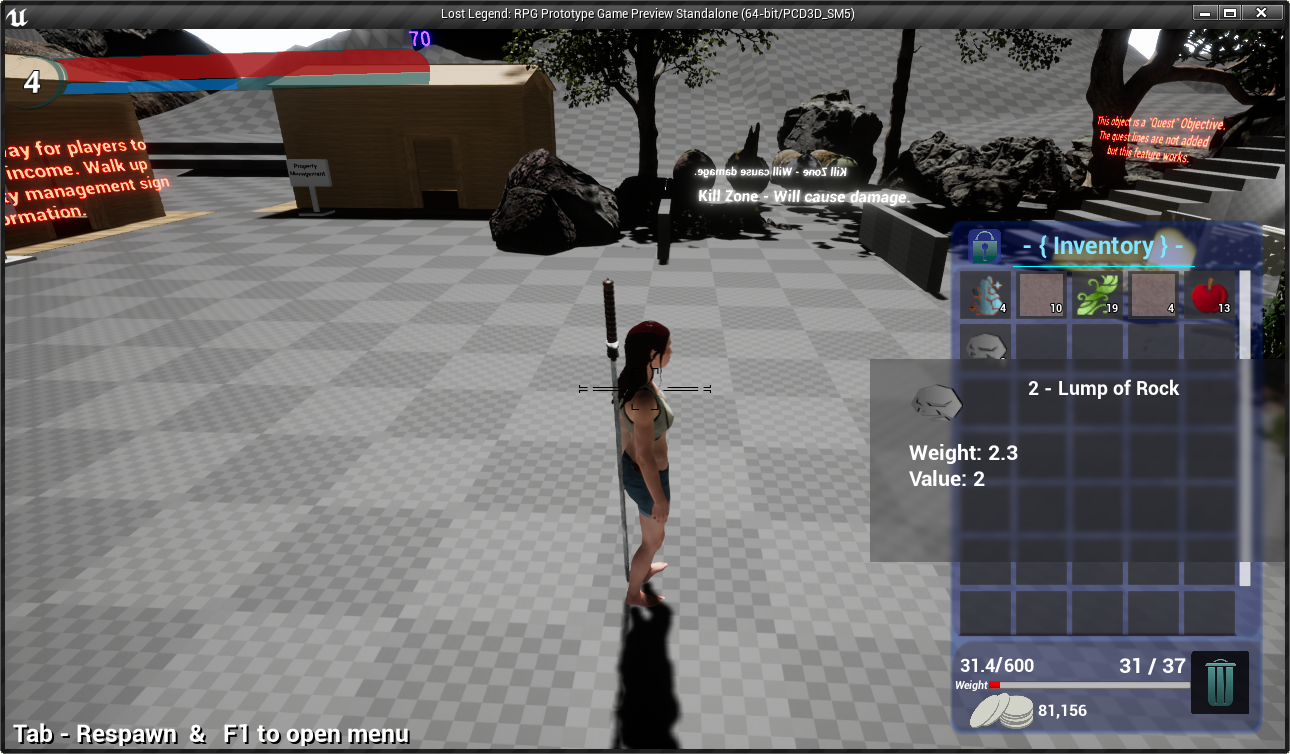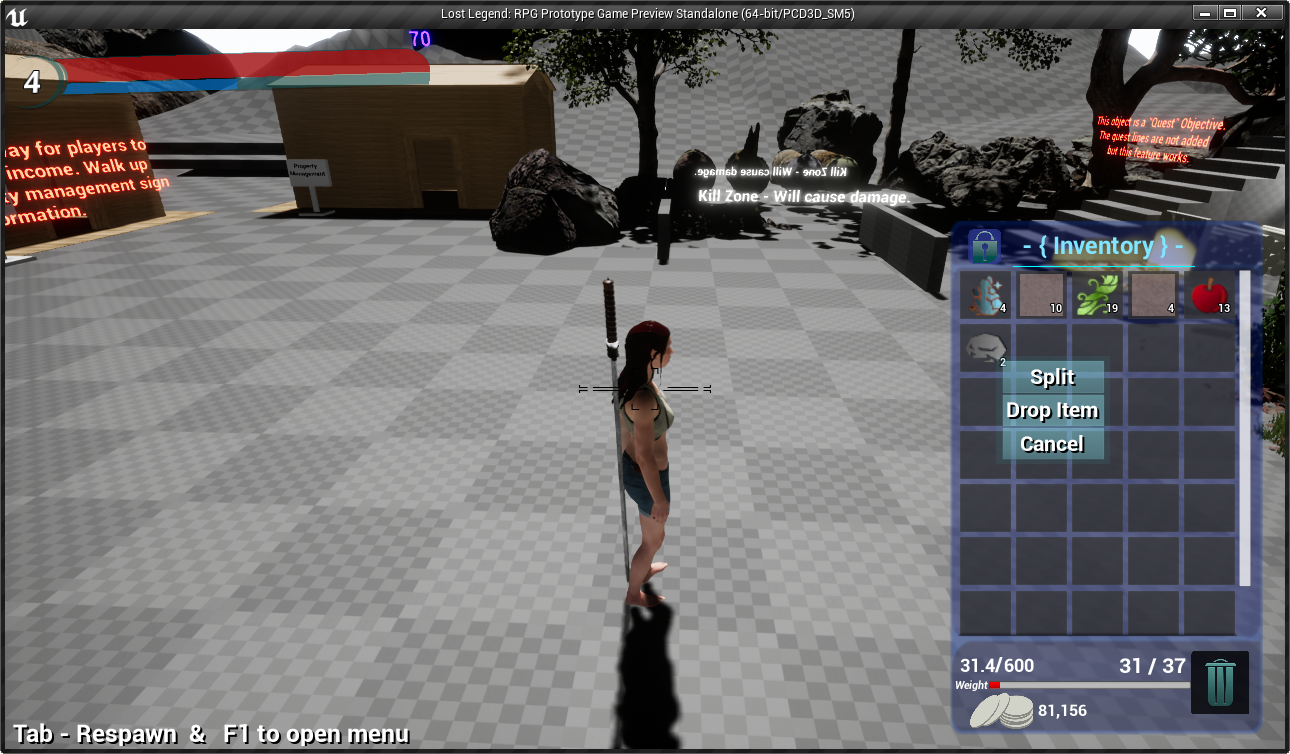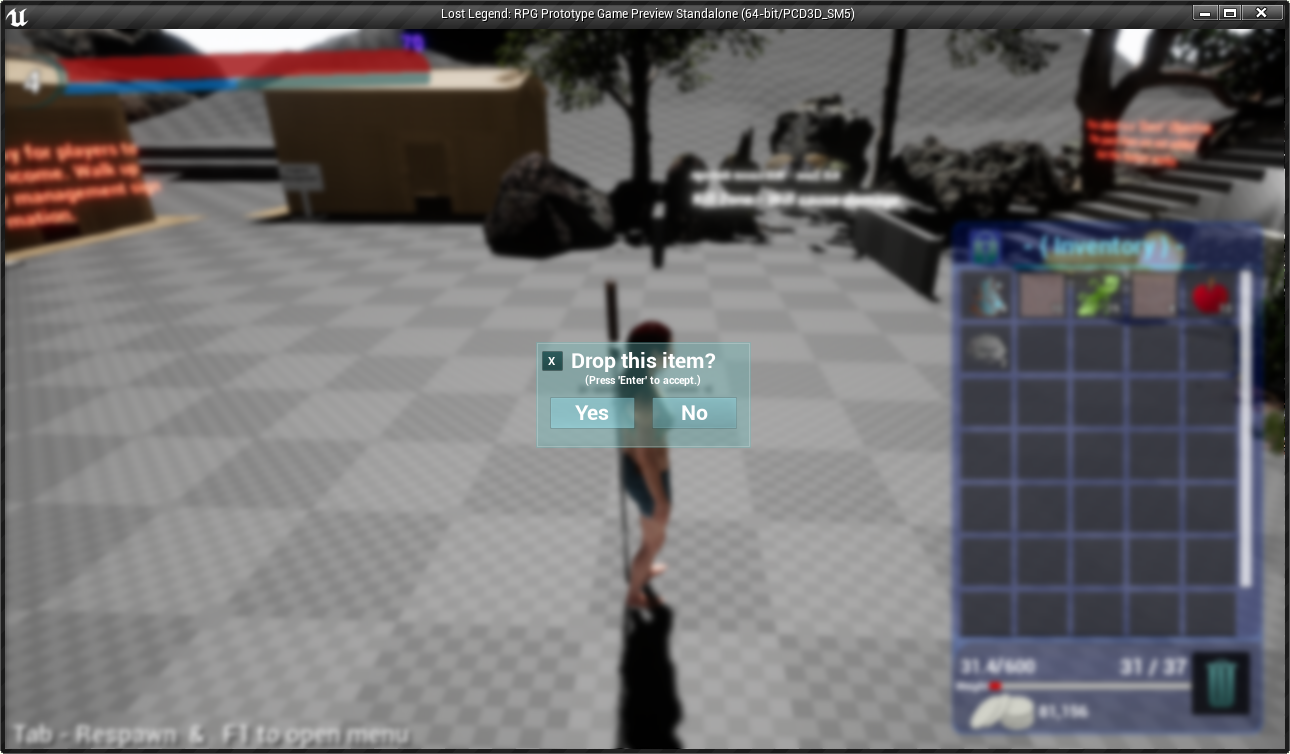 Above: Item information hover, right click menu, & item deletion.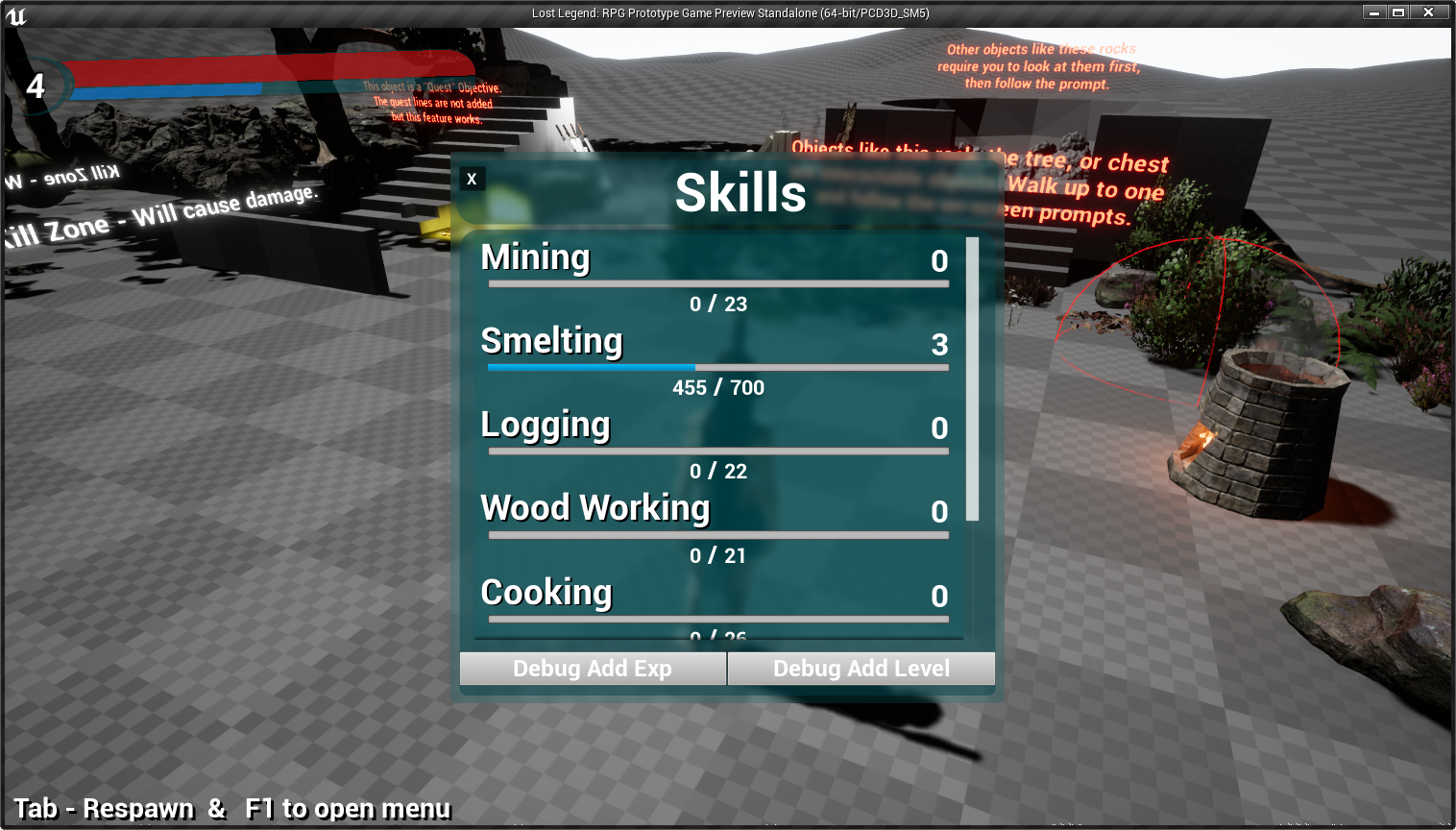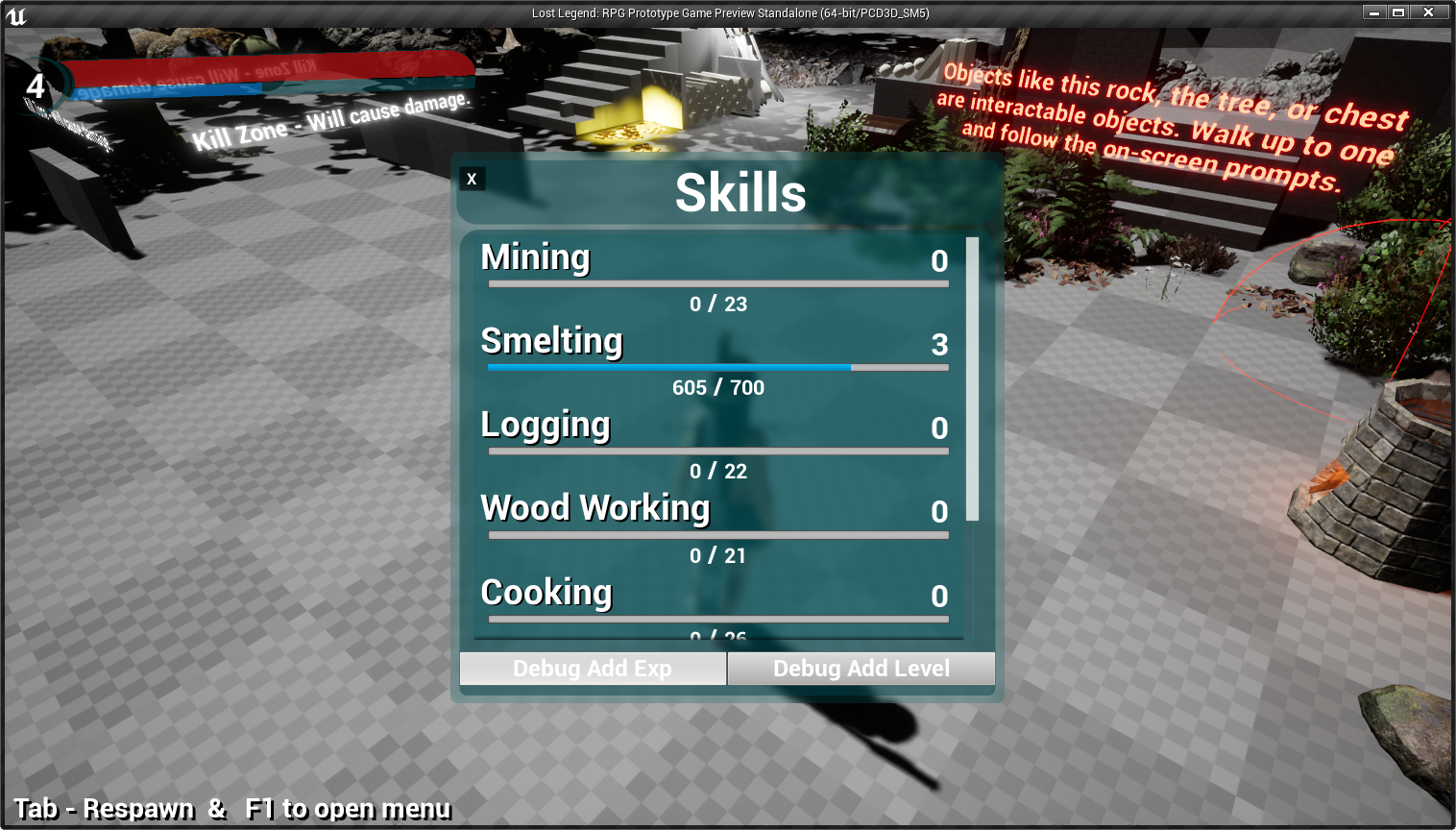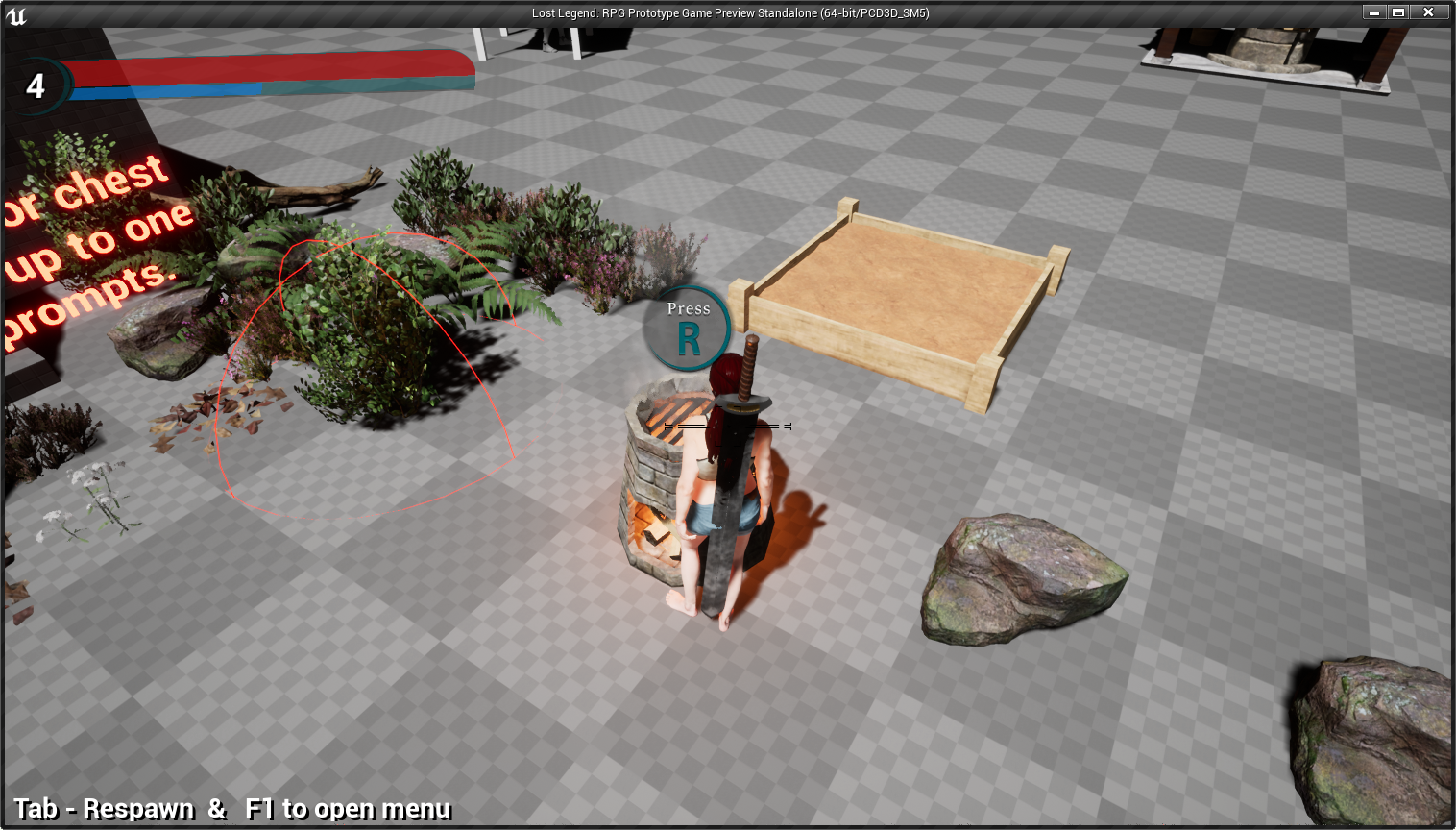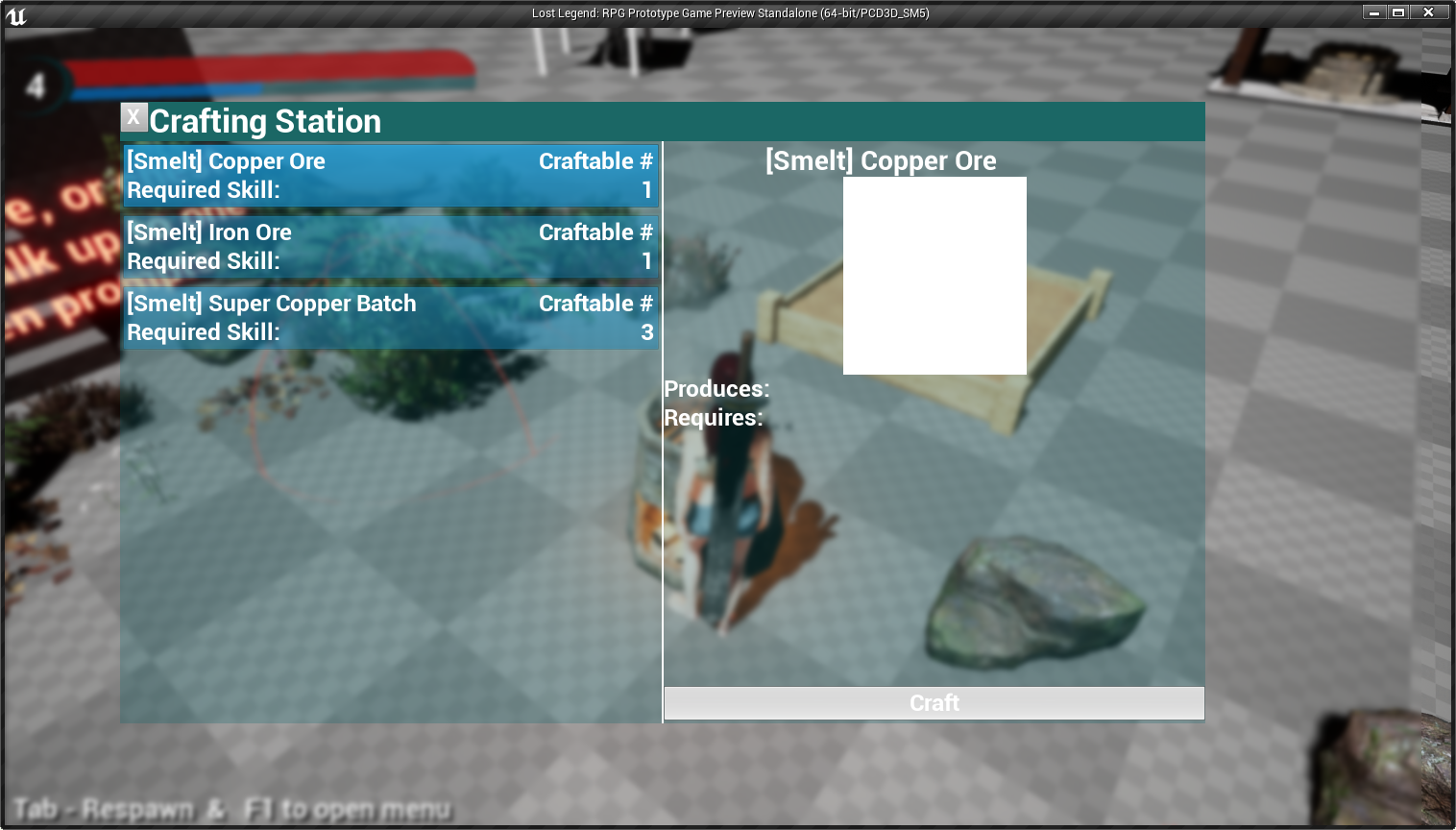 Above: Item Crafting & Player Skills menus. Players are able to craft items or grow plants. System will be expanded upon.

Above: By pressing 'E' while looking at a object players can pick-up the object and move it with the character's physics handle component.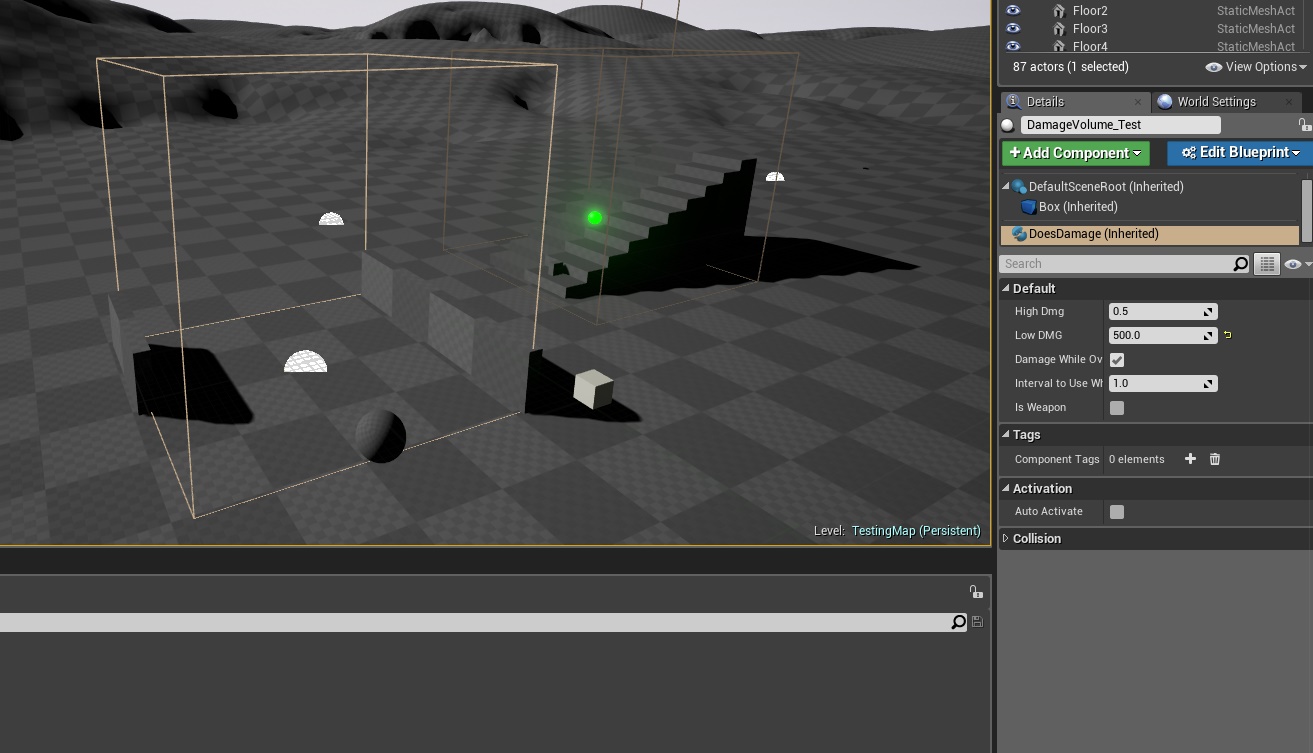 Above: Showing the easily implemented "Does Damage" component that can be applied to things such as weapons or volume actors. From here the user can define how much damage is applied and if the damage is singular or a over time.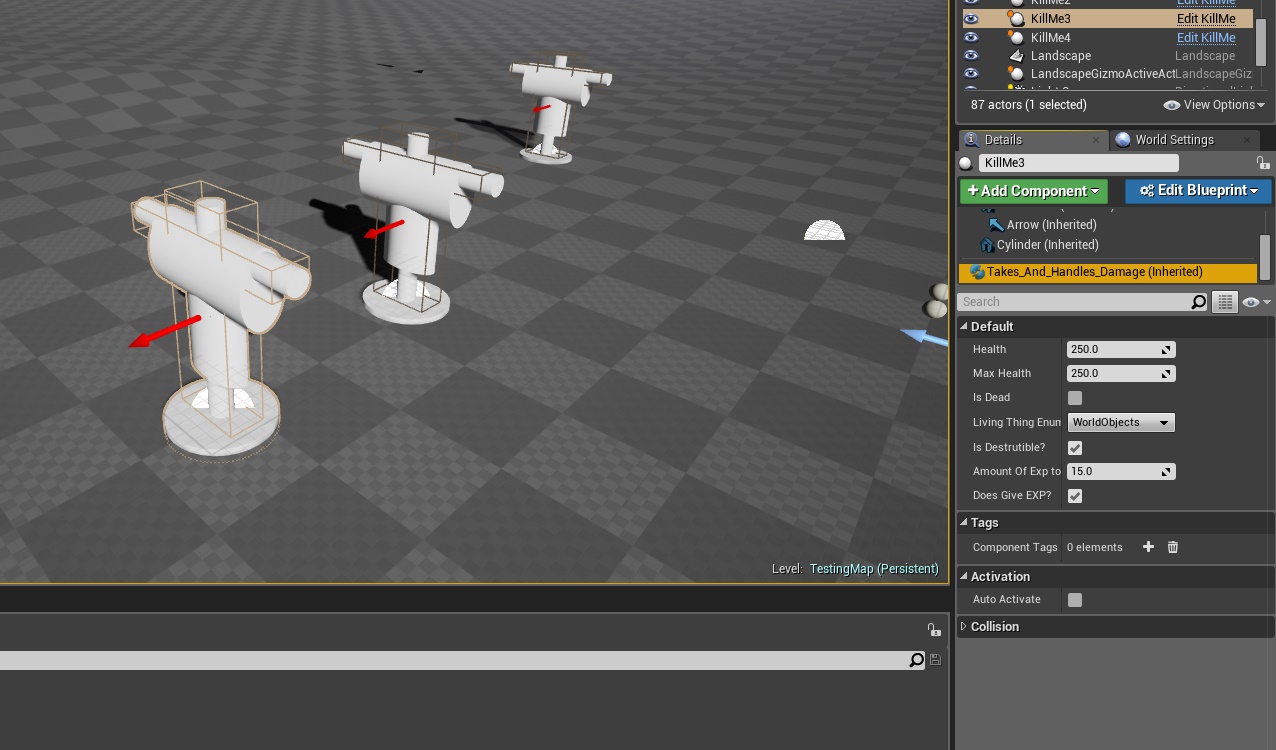 Above: Showing the "Takes and Handles Damage" component that can be applied to any actor or object. The user can then define the set amount of health for that actor.


Above: Snippet of the current different types of data being utilized in my project.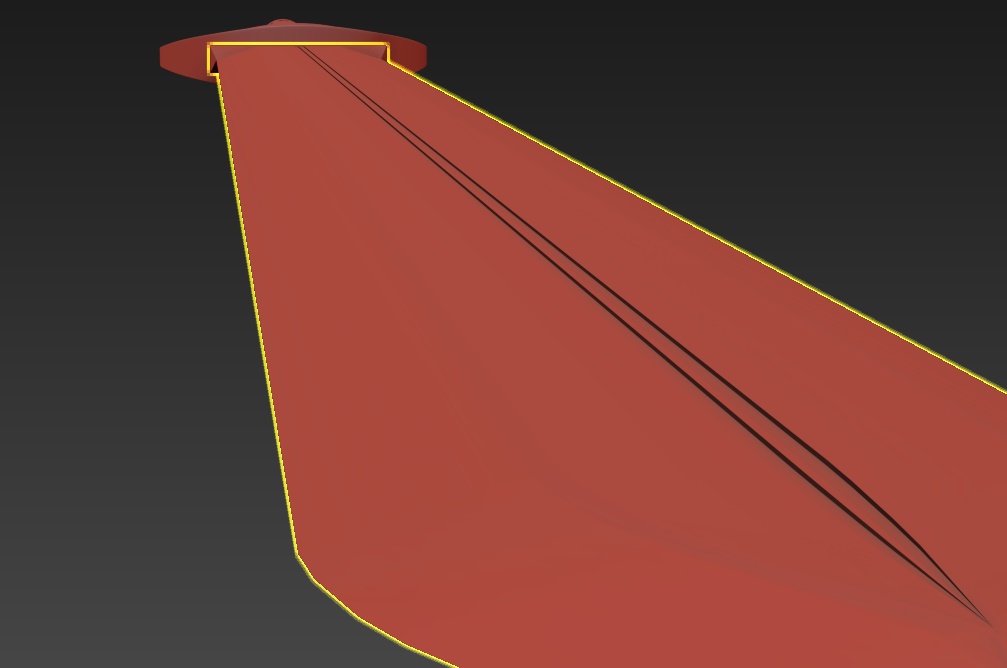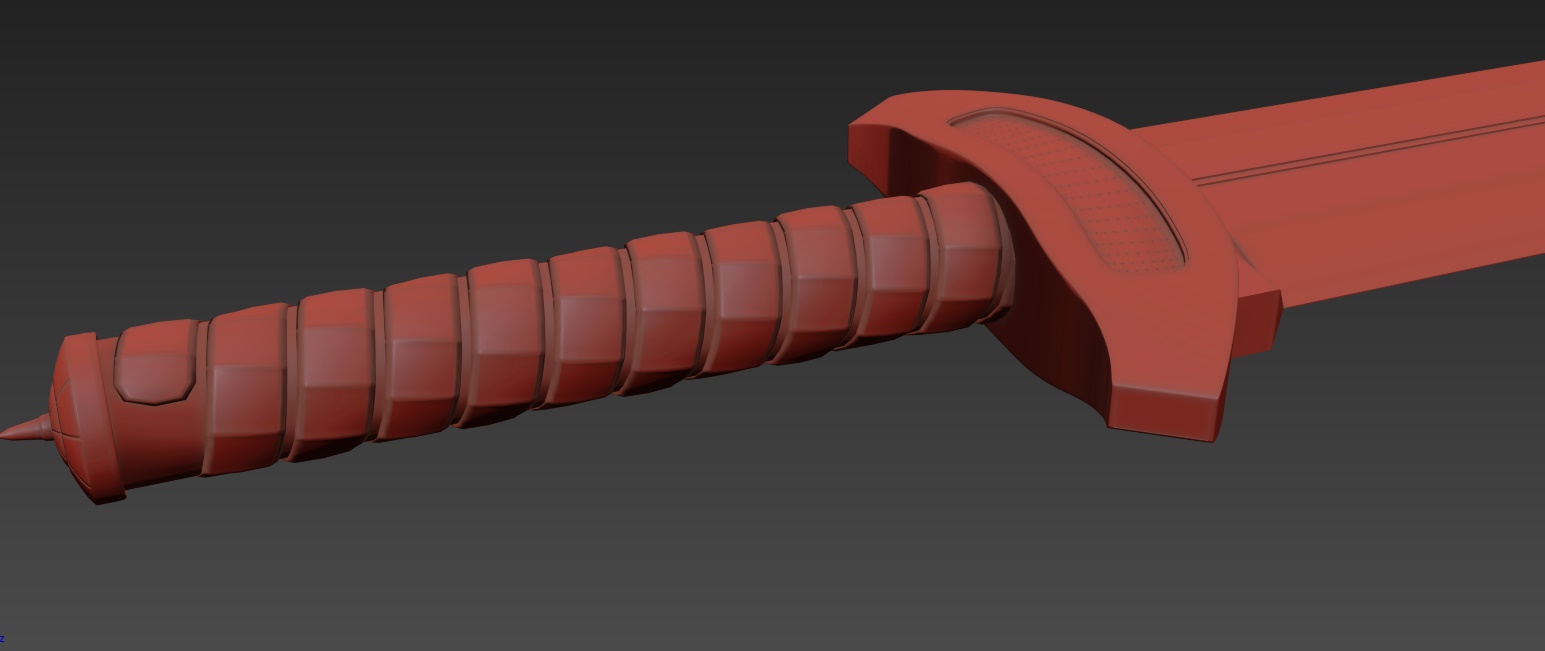 Above: 3D sword found in this prototype that I modeled.

**Gif showing the character movement style implemented through UE4 animation states**